"I'm on a quest to make glaucoma sexy again," said Eric Schmidt, OD, of Omni Eye Specialists, during a 2018 SECO presentation in Atlanta, Ga. Unloved by many ODs and MDs alike, the disease is on the precipice of an epidemic, experts say, given the high rate of undiagnosed glaucoma sufferers, an inevitable age-related increase in prevalence that's well underway and woeful under-capacity among ophthalmologists to meet the need today, let alone tomorrow.
This is a golden opportunity for optometrists to shine. The bulk of glaucoma care, Dr. Schmidt believes, can and should be done in the optometric office. "This is a primary care disease," he says. "You should have all the equipment, training and legislation you need to treat it—now you just need the confidence."
Advanced technology, academic curriculum reform and new legislation have all made this shift possible. While glaucoma treatment was once considered primarily within the ophthalmologist's realm, it's now clear that a disease requiring frequent, ongoing monitoring with a slowly progressive course and relatively low stakes on any given day is best served at the primary care level and is ideal for the OD.
This article, first of a four-part series on how optometrists can succeed in glaucoma care, looks at the state of optometric involvement and how you can overcome barriers both real and perceived.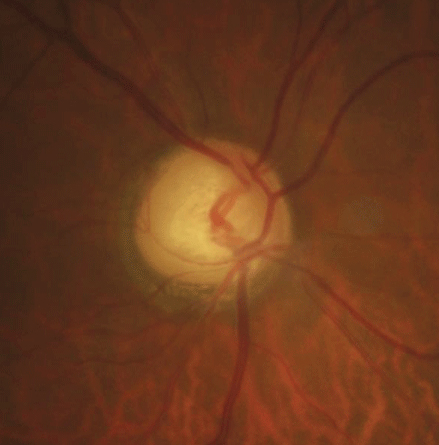 A simple-to-obtain fundus image can reveal glaucomatous thinning, as seen here.
Photo: Justin Cole, OD, and Jarett Mazzarella, OD

Care By the Numbers
If you're leery of incorporating glaucoma care into your practice, you aren't alone. It isn't a priority for many optometrists, according to 2014 Medicare data presented by Mark Swanson, OD, MSPH, of University of Alabama at Birmingham, at the 2017 American Academy of Optometry Meeting in Chicago.1
For example, two-thirds of ODs—a total of 26,000—submitted Medicare claims that year for glaucoma-related services, but only 8.3% of those submitted at least 10 claims for pachymetry, a classic diagnostic tool for glaucoma, he said, compared with nearly 40% of ophthalmologists (out of a pool of roughly 19,000 OMDs). The four other tests commonly part of the glaucoma workup revealed a similar disparity (Table 1). Fundus photos had the highest number of claim submissions for ODs, at 45.9%; when analyzed in a pool of all ODs and MDs who submit claims, "optometrist providers represented 58% of those who submitted claims for photography," Dr. Swanson said in his presentation.1
Broken down based on the number of diagnostic tests any given Medicare Part B provider submits for, "almost 40% of the 26,000 optometrists submit zero claims that hit the 10 mark," he said. "A very small percentage—less than 5% of optometrists—submit at least 10 claims per year covering all five tests" (Table 2).
Part of the imbalance, according to Dr. Swanson, is the volume of patients. Going back to optometry's one strong suit in the data, "if you look at the total numbers for the photography services, it's one million for optometry and 1.7 million for ophthalmology." And the same is true across the board. For every test, MDs see significantly more patients, with the disparity for fundus photography being the least.1
He admits the data has many limitations, however. While these five tests are often routine for glaucoma care, the data provided "doesn't mean it was necessarily glaucoma-related services; it could be for an examination for other services."1
In addition, providers had to submit at least 10 claims a year for any given test, possibly skewing data away from smaller practices that only care for a few glaucoma patients each year, Dr. Swanson said. Still, the numbers provided by Medicare suggest "ophthalmologists provide the overwhelming majority of glaucoma tests for Medicare Part B recipients."1
This statistic is precisely what optometry should strive to combat. Optometrists already have the training to diagnose and treat the disease in all states aside from Massachusetts, and it's just a matter of investing the time and a little capital to build a glaucoma culture and take over the bulk of the ongoing care in the United States.
These five simple and practical steps can help make your optometry office glaucoma-conscious.
Table 1. 2014 Glaucoma-related Medicare Claims (at least 10) Submitted by Optometrists and Ophthalmologists1


ODs (26,821)


OMDs (17,817)

Total of 44,638 Providers

Total # of OD claims

Total # of OMD claims

Pachymetry


8.3%

37.8%

24.8% ODs vs. 75.1% OMDs

65,037

327,605

Gonioscopy


9.5%

38.2%

27.1% ODs vs. 72.7% OMDs

128,798

705,303

Visual Field


42.6%

72.1%

46.8% ODs vs. 52.6% OMDs

652,416

2,122,866

OCT


35.7%

63%

45.8% ODs vs. 53.8% OMDs

521,132

1,795,206

Photography


45.9%

47.9%

58.5% ODs vs. 40.6% OMDs

1,093,204


1,772,056



Step One: Rethink Referral
First, the good news. Many optometrists already have and use all the tools needed to detect and monitor glaucoma; they also already document additional risk factors such as family history, age, race, hypertension, nearsightedness, cardiovascular disease, corneal thickness and asymmetric cupping of the optic nerve. A refresher on the information you learned in school, new research and properly interpreting test results—found online or at annual conferences—may be all it takes to redirect your energy toward glaucoma care and avoid the knee-jerk referral to the ophthalmologist down the street.
"Once you give your patient up to a person that you're not working with regularly, they're gone," says James Thimons, OD, of Ophthalmic Consultants of Connecticut. "You've shown your patient that you're not comfortable. To grow a glaucoma practice you need to be comfortable in your knowledge and comfortable in your clinical skill to set a goal and plan in place."
"Lately, all we want is instant gratification and quick fixes, so we're not wired for the slow-moving longitudinal nature of this disease," Dr. Schmidt says. But that's easy to change with today's high-resolution, multifunctional optical coherence tomography (OCT) technology and self-administered tonometry devices for patients to use at home, he says. For the majority of glaucoma patients, a referral is unnecessary. You have what it takes to provide the best care right in your office. In fact, ODs—as primary care providers—are better positioned to handle the ongoing care these patients need. Even when a referral is necessary, ODs should remain comanaging partners on the team.
Step Two: Refocus
"More than anything, you've got to start thinking glaucoma," Dr. Schmidt said at SECO. During his internship and fellowship, he saw many glaucoma suspects and patients daily. "In my mind, because I saw so many, I became convinced that everybody was going to get glaucoma, and I still think that way," he said. "If we think everyone who sits in the chair could get glaucoma, we're far more likely to start cultivating glaucoma suspects and catching this disease early."
"If you want to develop a glaucoma practice, you need to develop a glaucoma suspect practice," added Dr. Schmidt. "If you think you don't have glaucoma patients or glaucoma suspects, you're not looking in the right places."
It all comes down to making the decision to treat this disease in your practice. "You've gotta sit your staff down and say, 'Hey, we're going to embrace this disease,' and then actually do it," he said during his presentation.
Step Three: Stock the Toolbox
While your office does not need every bell and whistle to get started, Dr. Schmidt listed six main equipment needs for a glaucoma practice: visual field analyzer, pachymeter, fundus camera, OCT, gonioscopy lens and tonometer.
Fundus imaging. This is crucial for assessing the optic nerve for everything from thinning of the neuroretinal rim and deepening of the optic cup to nerve fiber atrophy, increased cupping and vessel changes, Dr. Schmidt said.
Visual fields. Although OCT's ascendancy has made some question the continued value of this testing modality, it's still standard of care, according to Dr. Schmidt. Clinicians can use standard automated perimetry (SAP), short wavelength automated perimetry (SWAP) or frequency doubling technology perimetry (FDT). While FDT and SWAP are similar in flagging abnormal locations, research shows FDT defects were more extensive in 62% of patients, he said. In addition, SWAP is more specific and accurate than SAP but harder to administer. Clinicians should use 10-2 SAP in advanced glaucoma, Dr. Schmidt further explained.
Pachymetry. This is "absolutely essential," Dr. Schmidt said in his lecture. "Why? Because thick corneas may be protective." Data shows 36% of patients with intraocular pressure (IOP) above 25.75mm Hg and corneal thickness below 555μm developed primary open-angle glaucoma (POAG); in contrast, only 6% of patients with the same IOP but corneal thicknesses greater than 588μm converted to POAG, he said—telling numbers.
While not yet standard of care, the Ocular Response Analyzer (ORA) from Reichert is a new tool that can take baseline pachymetry to the next level by assessing corneal hysteresis and providing more data for predicting progression.
"A fundus camera is essential, an OCT is now standard of care and directly after that, a device like the ORA is a great financial investment for the practice," says Dr. Thimons. "It allows us to generate an immense amount of patient throughput on normal patients, so that when you have a patient that's at risk, it adds an element of diagnostic capability that's really quite remarkable."
Tonometry. While this is must-have office equipment and you almost certainly already have this covered, new technology is inviting the patient into their glaucoma care plan. Home IOP monitoring can provide practitioners data from peak pressure hours outside of the office, often informing and altering the treatment plan.
"I'd say 30% to 40% of these patients have a 5mm Hg difference between my highest IOP recording and what they found off-office hours with the device," Dr. Thimons said during his own 2018 SECO presentation. It requires minimal patient training, and the additional data, printed in a clear graph after a few days of monitoring, adds valuable insight into peak pressure behavior, he added.
Gonioscopy. This is an invaluable skill to have when treating glaucoma patients, as it can help you differentiate the subtype. Unfortunately, two separate studies show that less than half of POAG patients underwent gonioscopy during their initial workup.2,3 A quick refresher on technique and some good old-fashioned practice can get you up to speed on using your gonio lens—and boosting your clinical care.
OCT. Once relegated to specialists, this is now widely considered standard of care for glaucoma.
"It's simple: the OCT is worth the financial investment," says Dr. Thimons. "Now we can do the pachymetry map and anterior segment high-density, and we can differentiate microns of change on the corneal surface. Investing in the base technology is the best thing you could do. At minimum it will make everything you do better; at maximum, it will significantly benefit your bottom line." For a practice serious about detecting glaucoma early, OCT will be one of the most-used tools.
With its high-resolution images and automated tracking of subtle optic nerve, retinal nerve fiber layer (RNFL), ganglion cell layer and macular thickness changes, OCT makes that all-important decision—to treat or not to treat?—easier.
"For early glaucoma diagnosis, our job is to sort out the suspects from early disease," says Dr. Thimons. "When you look at the loss of the ganglion cell layer or even total macular thickness with OCT and you see that thinning, that's a very good indicator to treat."
Dr. Schmidt lays it on the line: "I will go as far to say that if you don't have it, you probably can't treat this disease," he said.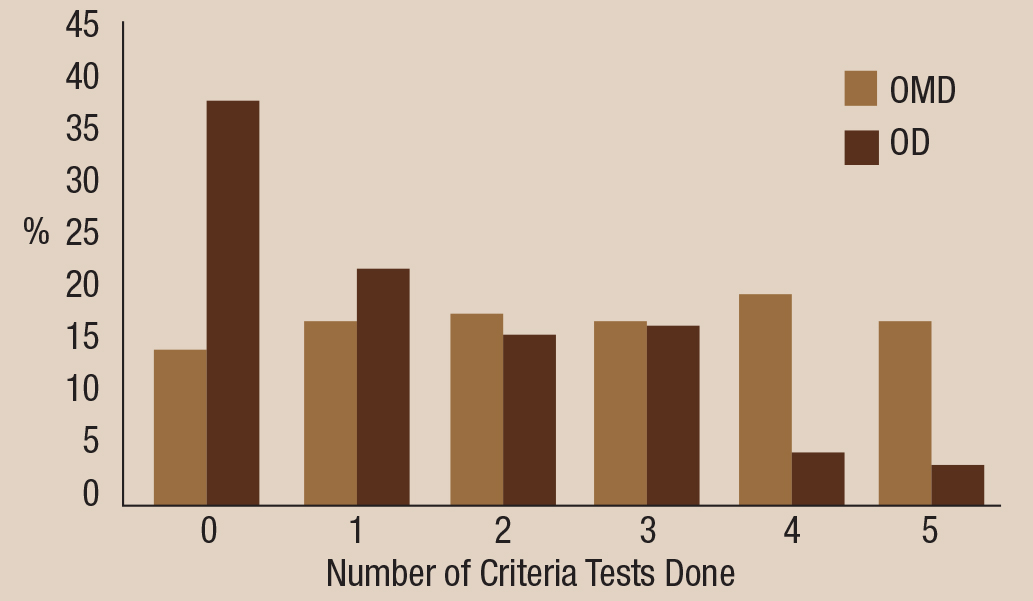 Table 2. Test profile by provider type, based on 2014 Centers for Medicare and Medicaid data.
Click graph to enlarge.

Step Four: Hire Help
Perhaps one of the most accessible resources for building your glaucoma practice comes in the form of new practitioners graduating each year. They have robust classroom and clinical experience in diagnosing and treating glaucoma with some of the newer technologies and, most importantly, they're passionate. This new talent should not be overlooked as a resource.
"If you ask graduates from our 23 optometry schools if they want to treat glaucoma or eye disease in the future, I think the vast majority of them would say yes," says Michael Chaglasian, OD, president of the Optometric Glaucoma Society and associate professor at Illinois College of Optometry. "I don't think they're going through the hard training of the four-year program to say, 'No, I just want to do glasses and contact lenses.'"
"We as optometrists need to be better advocates for glaucoma, pushing residencies in glaucoma and maybe offering better support to those students during their residency, because we need them. We need them to lift glaucoma up," says Dr. Schmidt. "Wherever a practice is on the spectrum of glaucoma care, we can all go up a notch." And new grads can be a key player.
Step Five: Get Engaged
Treating glaucoma can be quite rewarding, and all it takes is the right approach. Discussing suspicions of the disease or a new diagnosis with your patient is a challenging, yet powerful conversation. This is an opportunity to connect, as your tone and demeanor can have an immense impact on the patient's emotional stamina throughout their treatment process. Optometrists already have an established foundation of trust and familiarity with their patients, and the dynamic of the primary care practice lends itself well to this new journey.
"Having a chronic disease is like running a marathon with high hurdles," says Dr. Thimons. "You're not just stepping forward; every once in a while you have to jump up and get over something. I try to be empathetic but supportive. The next level is being informative, and then I become an advocate. At every level, you need to try to diminish the hurdles in their path, because they'll come." That's why optometrists are perfect for this job: they have the doctor-patient rapport necessary to coach patients through the care process.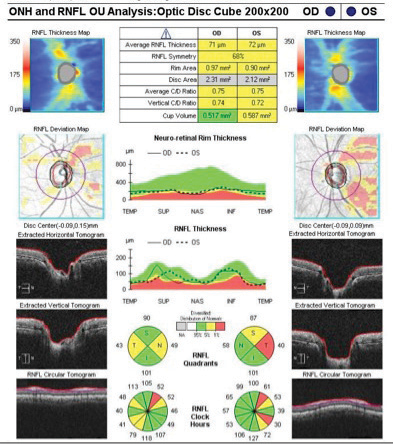 SD-OCT optic nerve head and RNFL analysis in a patient with early POAG. The right eye has movement with a motion artifact superiorly. Both eyes have RNFL loss borderline or outside normal limits compared with the normative database.
Image: Lee Vien, OD, and David Yang, OD

Glaucoma patients will be back in your office often, perhaps every three weeks in some cases. Such sustained care, once considered a burden, is now viewed as an honor and a challenge.
"I've been treating glaucoma for 20 years now," says Dr. Chaglasian, "and the needle of glaucoma care across the country really has not increased enough, there is still so much untapped opportunity for optometry. This shift will really require support and direction from organized optometry to help overcome the obstacles to a new model of more a disease-based eyecare model. It's been very frustrating, and it's time for significant reform."
You can be an agent of that change with just a few changes of your own: arm your practice with the right talent, equipment and understanding, and you can dramatically improve your patient's life. And, maybe, optometry's as well.
1. Swanson M. Glaucoma testing under the 2014 Medicare Part B Program. Presented at American Academy of Optometry's Annual Meeting, October 11-14, 2017; Chicago, Ill.
2. Fremont AM. Patterns of care for open-angle glaucoma in managed care. Arch Ophthalmol. 2003;121(6):777-83.
3. Hertzog LH, Albrecht KG, LaBree L, Lee PP. Glaucoma care and conformance with preferred practice patterns. Examination of the private, community-based ophthalmologist. Ophthalmology. 1996;103(7):1009-13.