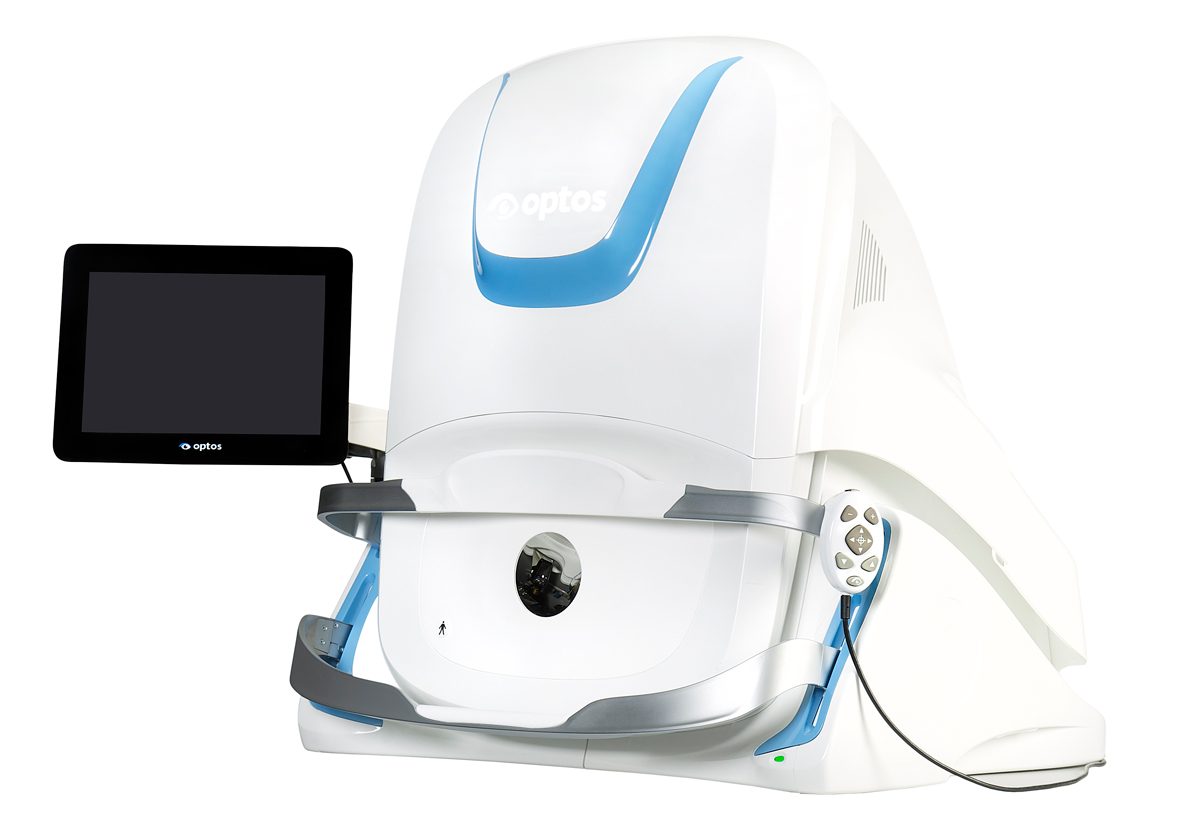 Click image to enlarge.
The Mediterranean principality of Monaco is both a city and a country. Now, a new diagnostic device that bears its name is both an optical coherence tomographer and an ultra-widefield camera. Optos, long known for its dominance in ultra-widefield imaging, announced today that it is bringing spectral-domain OCT capabilities to its new Monaco desktop imaging device for eye care practices.
For non-mydriatic retinal photography, Monaco produces a 200° single-capture image in less than a half-second that offers four imaging modalities: color, red-free, choroidal and autofluorescence. In its tomographic imaging mode, Monaco provides cross-sectional 40° views of retinal structures at 70,000 scans per second with axial resolution under 10µm, the company says.
According to the company, Monaco is the first ultra-widefield imager to also perform OCT scanning. The addition of OCT "offers a more comprehensive array of imaging tools in one machine," the company said in a press release, "enabling eye care practitioners to see and treat retinal pathology earlier and more effectively."
Learn more at www.optosnextgen.com.